Regular price
$399.00 USD
Regular price
Sale price
$399.00 USD
Unit price
per
Sale
Sold out
I'd love to make you a custom HAND-PAINTED portrait of your cat, dog, or other beloved pet. I paint each portrait in rainbow colors with acrylics on the highest quality gallery wrapped canvas.
▶︎▶︎▶︎▶︎ Please email me your photos BEFORE YOU PURCHASE. I need to verify that your photos will work first. This avoids refunds and cancellations!
▶︎▶︎▶︎▶︎ Here's How the Process Works!
· You provide several photos of your pet for me to use as a basis for the painting.
· The photos need to be head shots with clear focus and good lighting, so I can see the facial features well. I use the exact pose from the photo as reference for the painting (watch this video to learn more about choosing the best photos https://youtu.be/dn0ymRU1FU4 ).
· I discuss ideas/plans for your painting with you via email.
· I paint each painting by hand with acrylics, transforming your pet into a beautiful rainbow of colors.
· Your painting is finished within 2 to 8 weeks, depending on my schedule. When you purchase, you're automatically next in line in my queue.
▶︎▶︎▶︎▶︎ You Choose a Color Scheme (from pictures on this page)
▶︎ Sizes of Custom Paintings:
16 x 20 x .75 inches - head shots only - $399
22 x 28 x.75 inches - full body or headshot - $599
**Add an extra $150 for an additional pet (up to 2 total pets per painting)
I use museum quality gallery wrapped canvas. I paint the image around/along the edges, so it is ready-to-hang and framing is not necessary.
Medium: Acrylic on Canvas
Shipping: I ship worldwide. Your painting will be insured and packed with care.
♥ Happiness Guarantee ♥
The main reason behind why I LOVE painting animals is the joy my work brings to people. I love seeing huge smiles on everyone's faces! So if you're not completely happy with your painting, I will issue a full refund. Here's how - prior to mailing your finished painting, I will email you several photos of it. At that point, I can either make adjustments or issue a full refund if you aren't satisfied.
▶︎ Copyright: I retain all copyrights and reproduction rights. This means I might make prints of your painting to sell in my gallery and online. If I do, I will give you two free copies of the print.
▶︎ Answers to Common Questions:
**I don't paint pets in acrylics in black and white or normal/naturalistic colors. I paint them in rainbow colors only. That said, I do make digital portraits in naturalistic colors.
**I can make paintings in larger sizes, please contact me for a custom quote.
**I don't paint smaller sizes than 16x20. A lower priced option is to purchase a print of a painting I've already made; I've painted around 300 animals, so I may have painted one that looks like yours! Prints start at only $19.79!
**For a smaller and lower priced custom portrait, please consider my digital pet portraits starting at $79.
▶︎ ▶︎ ▶︎ Need more info before you purchase? Please contact me, I'm happy to help!
Share
View full details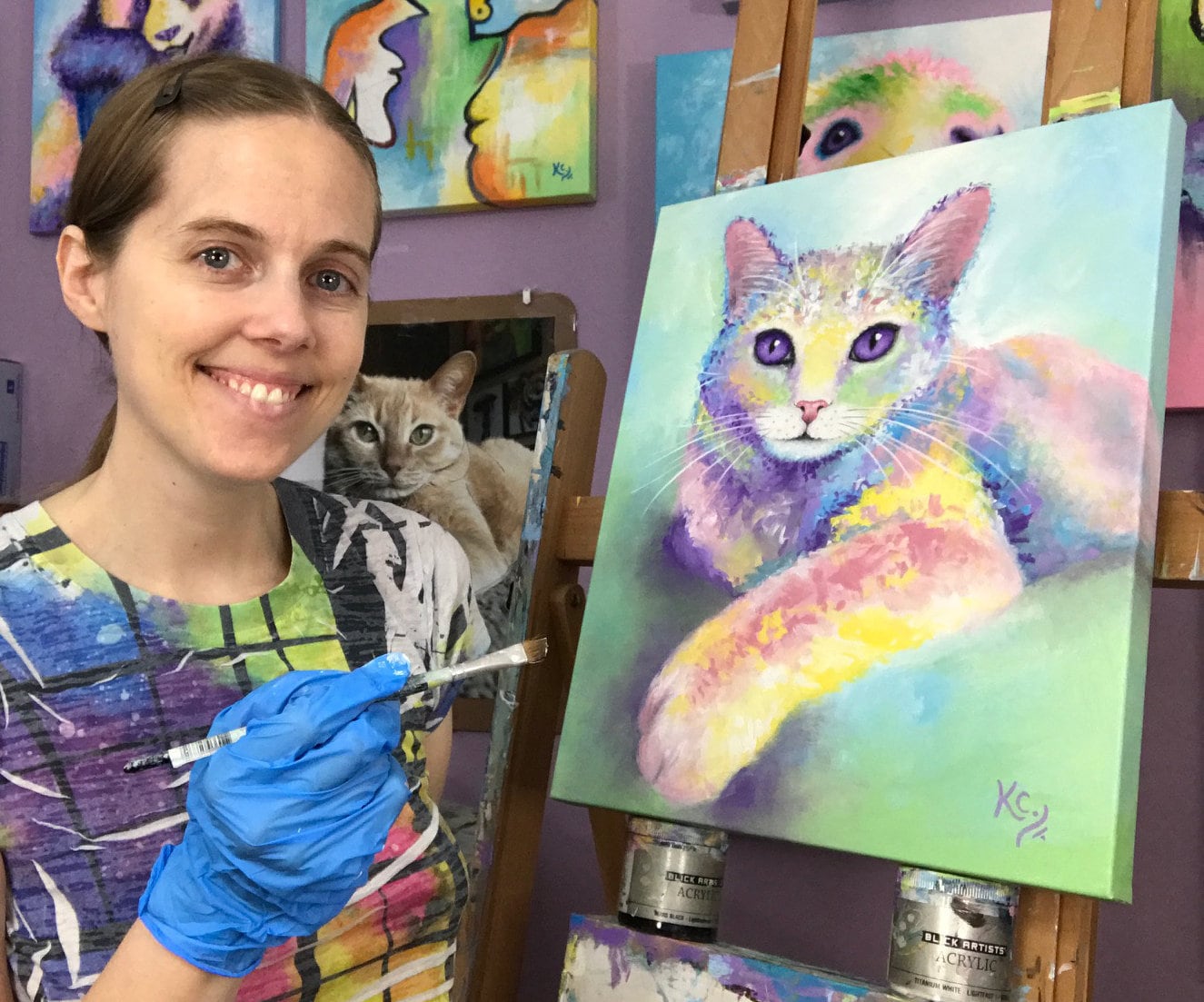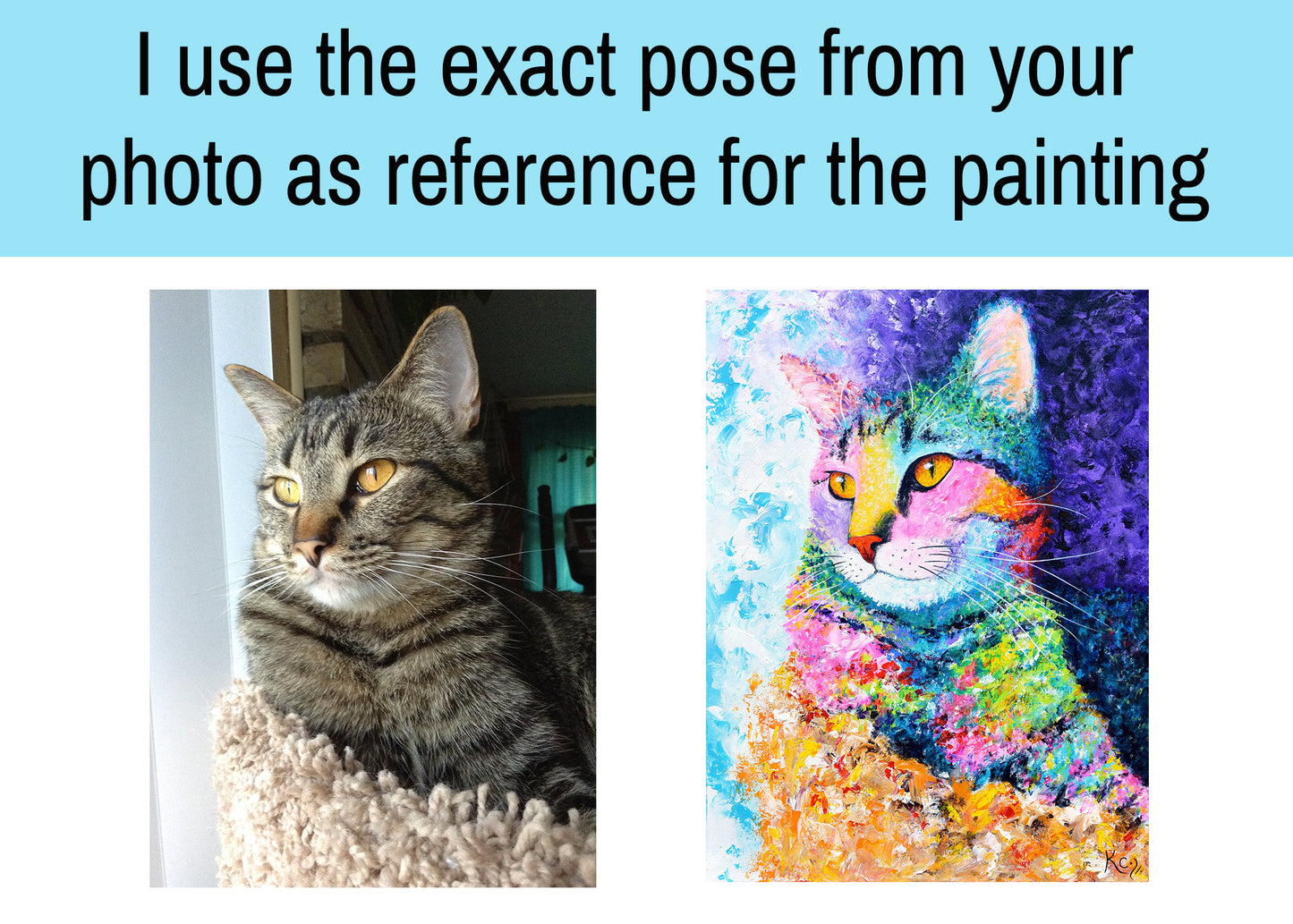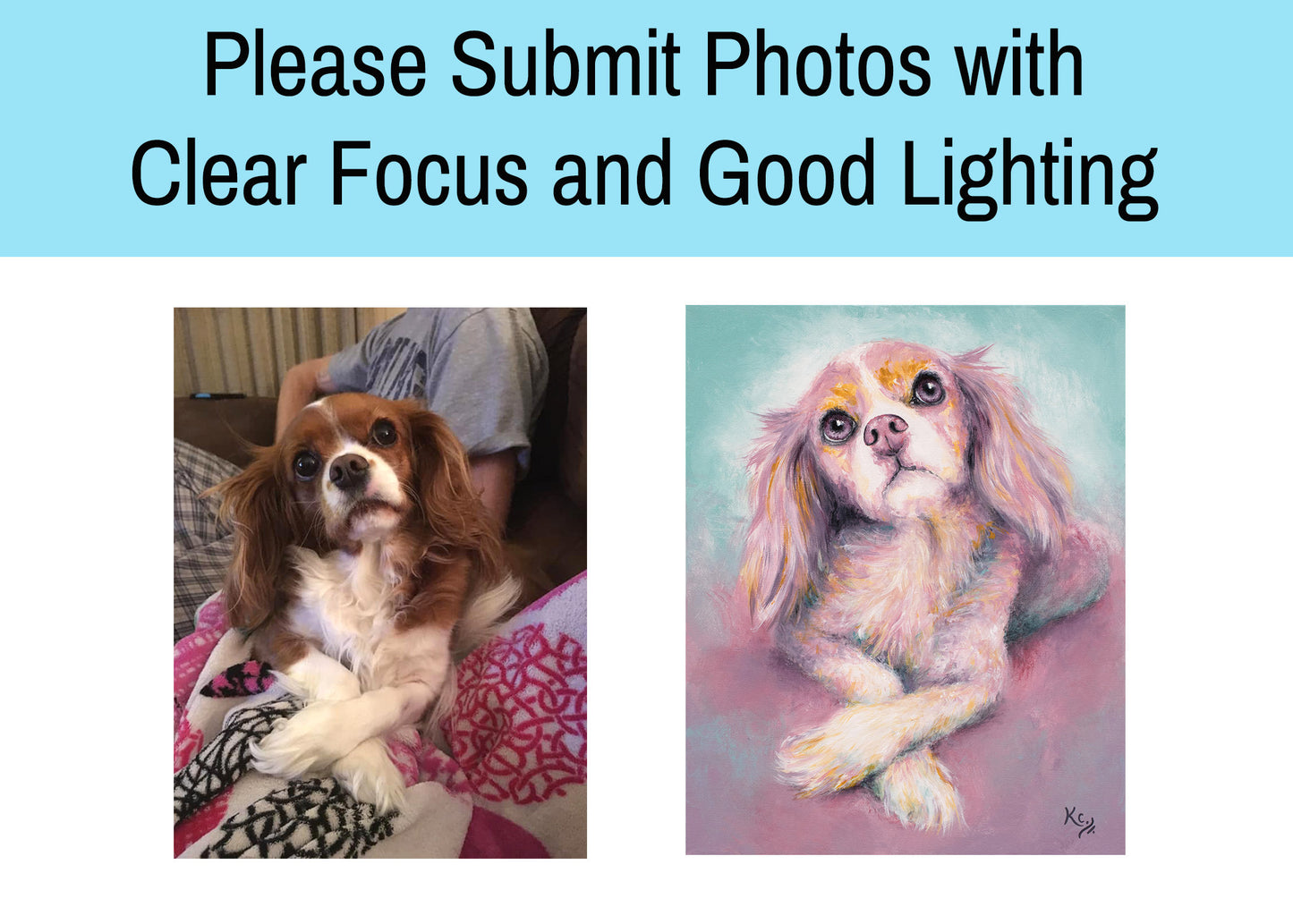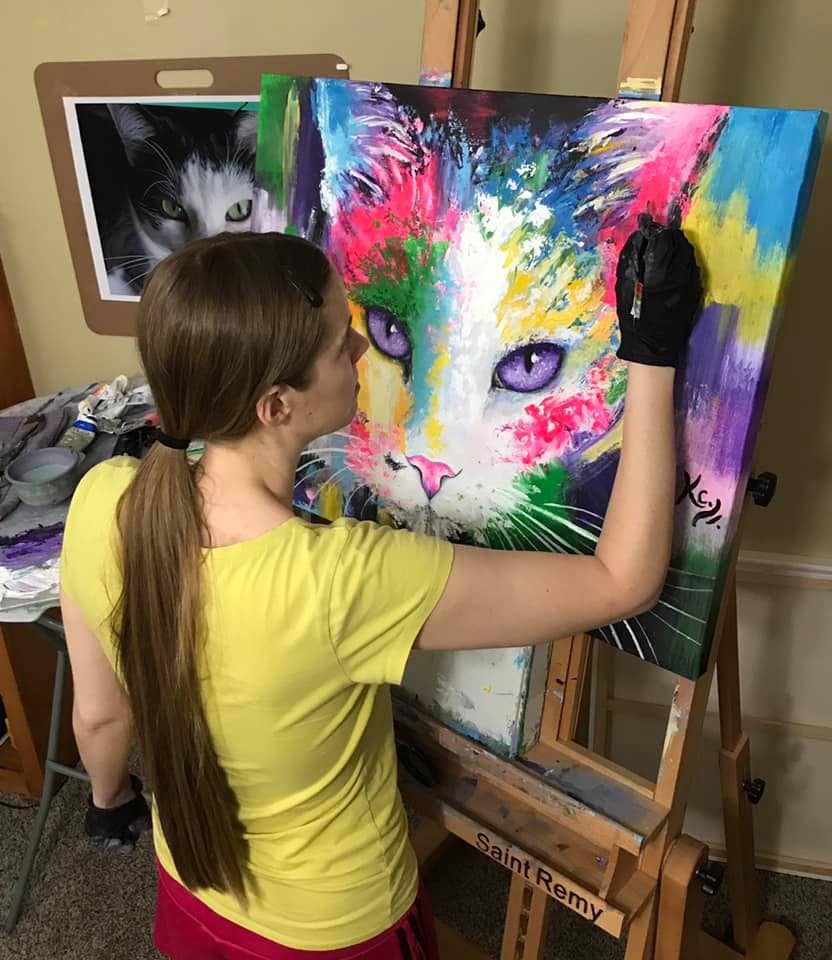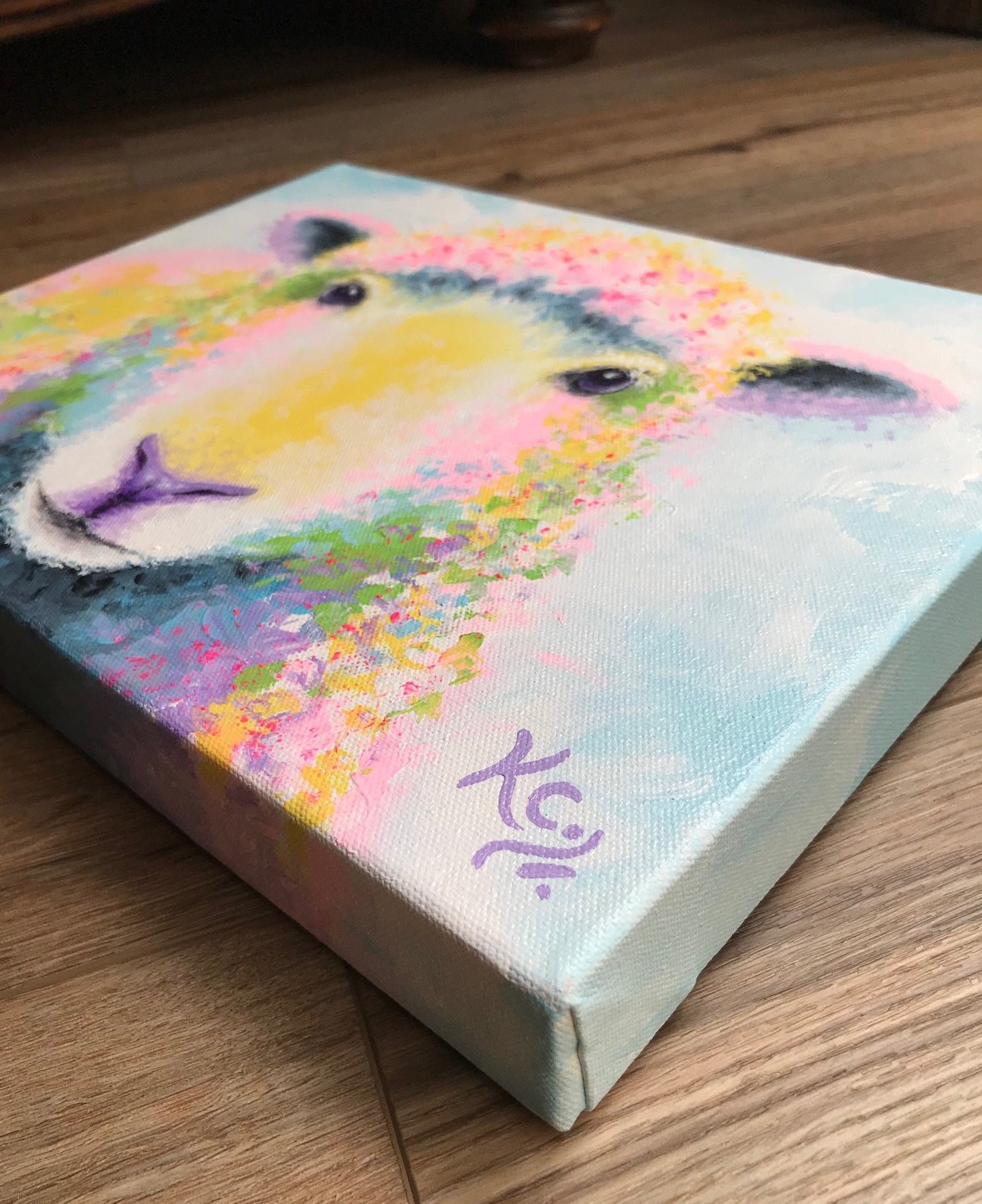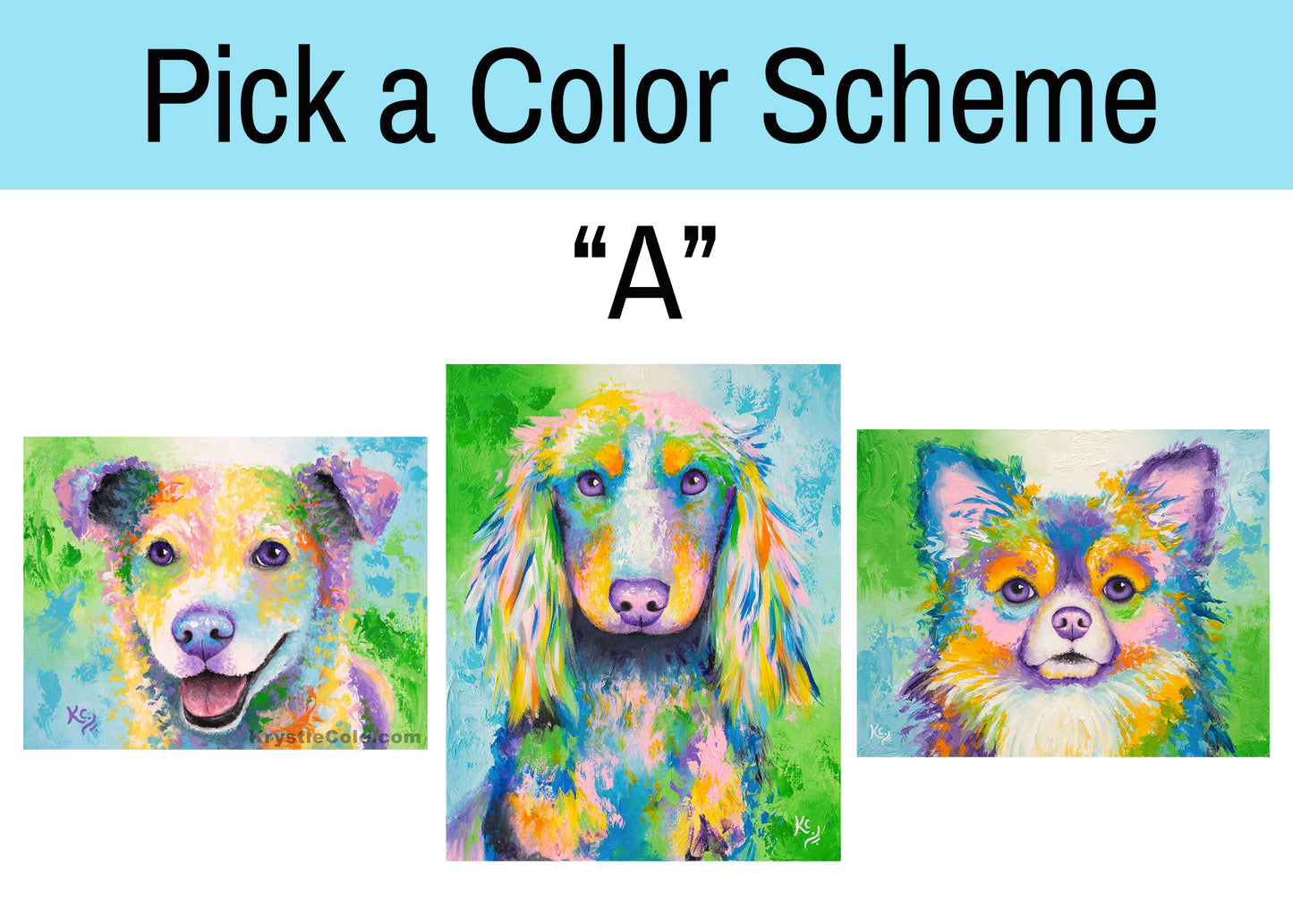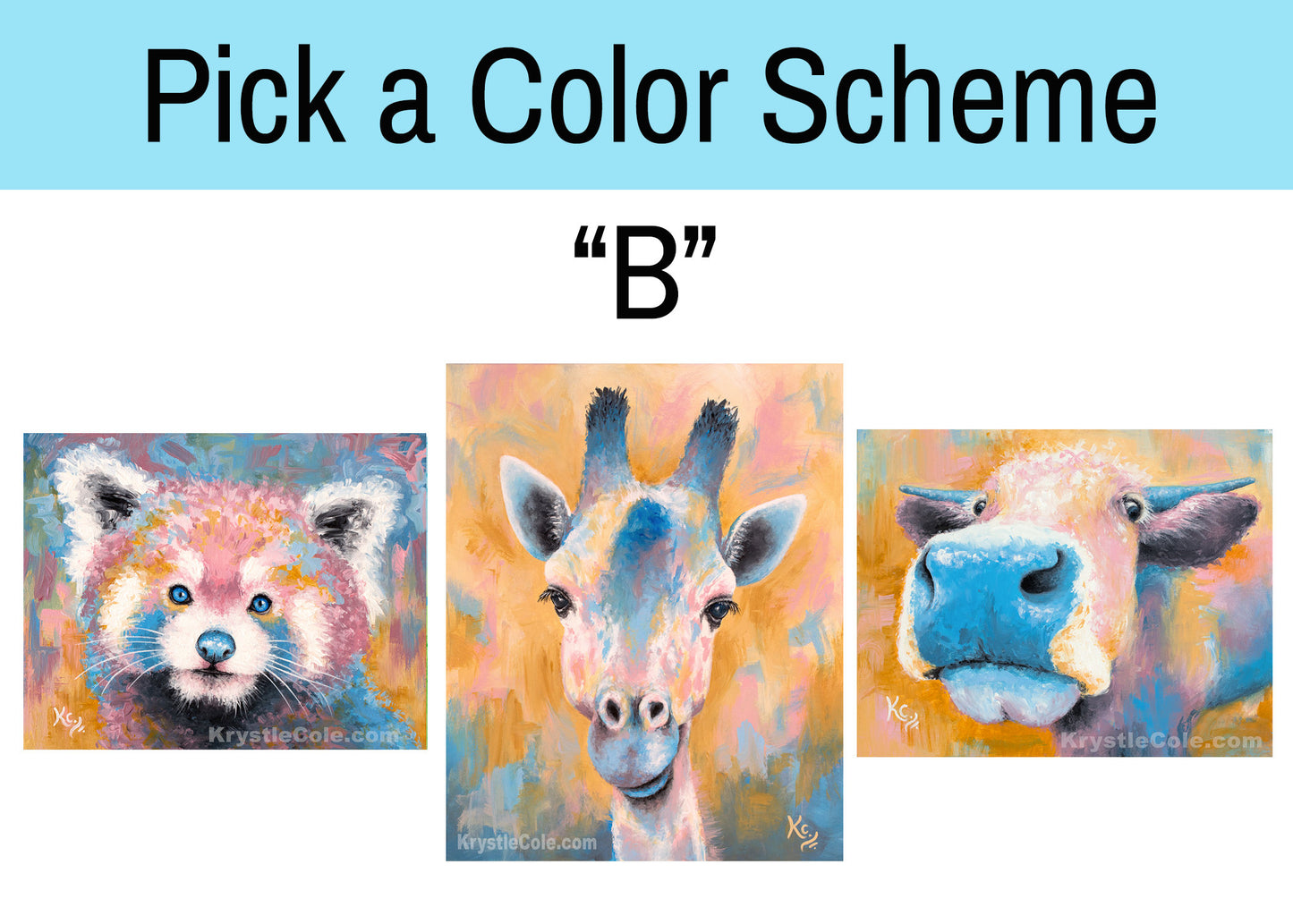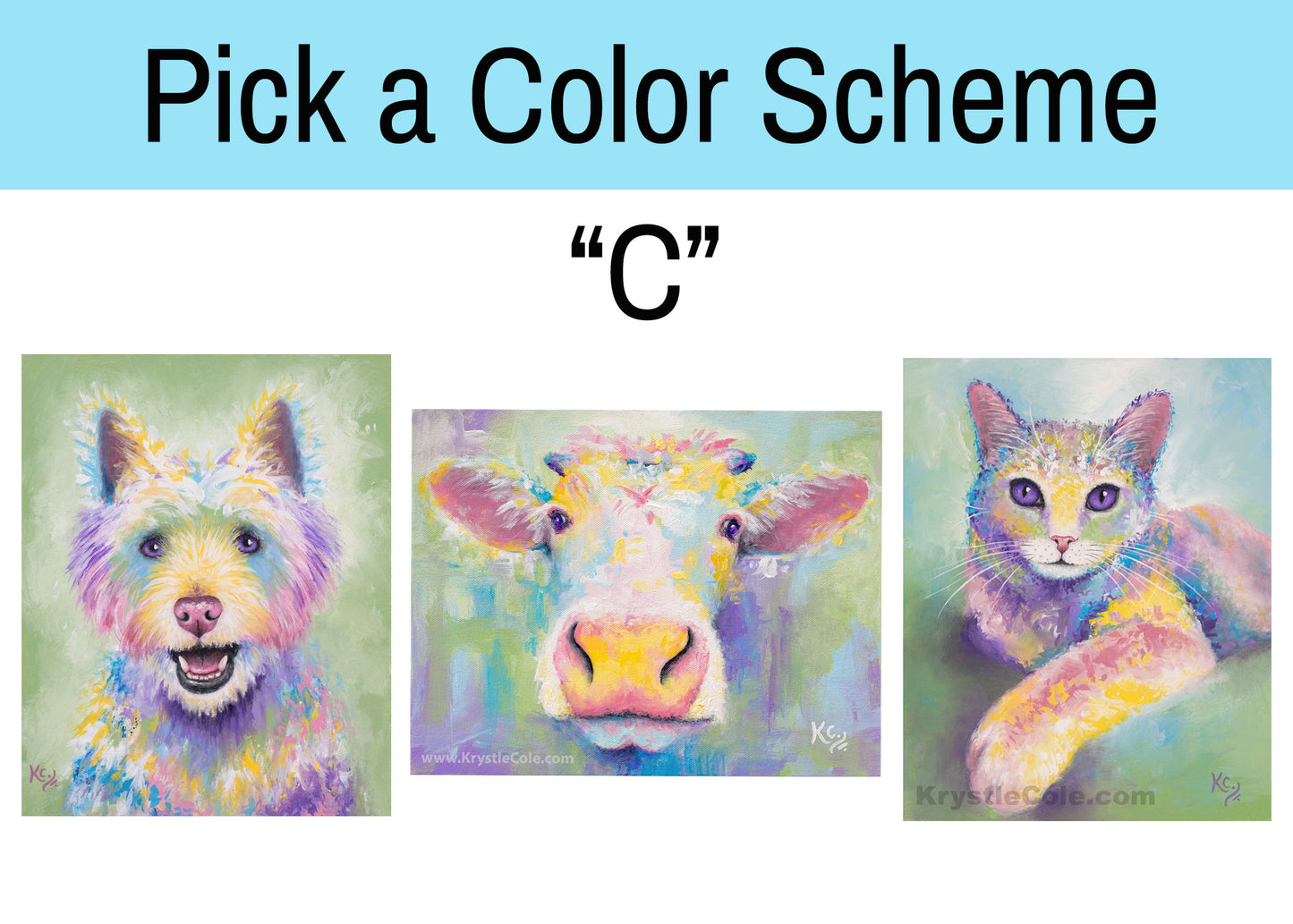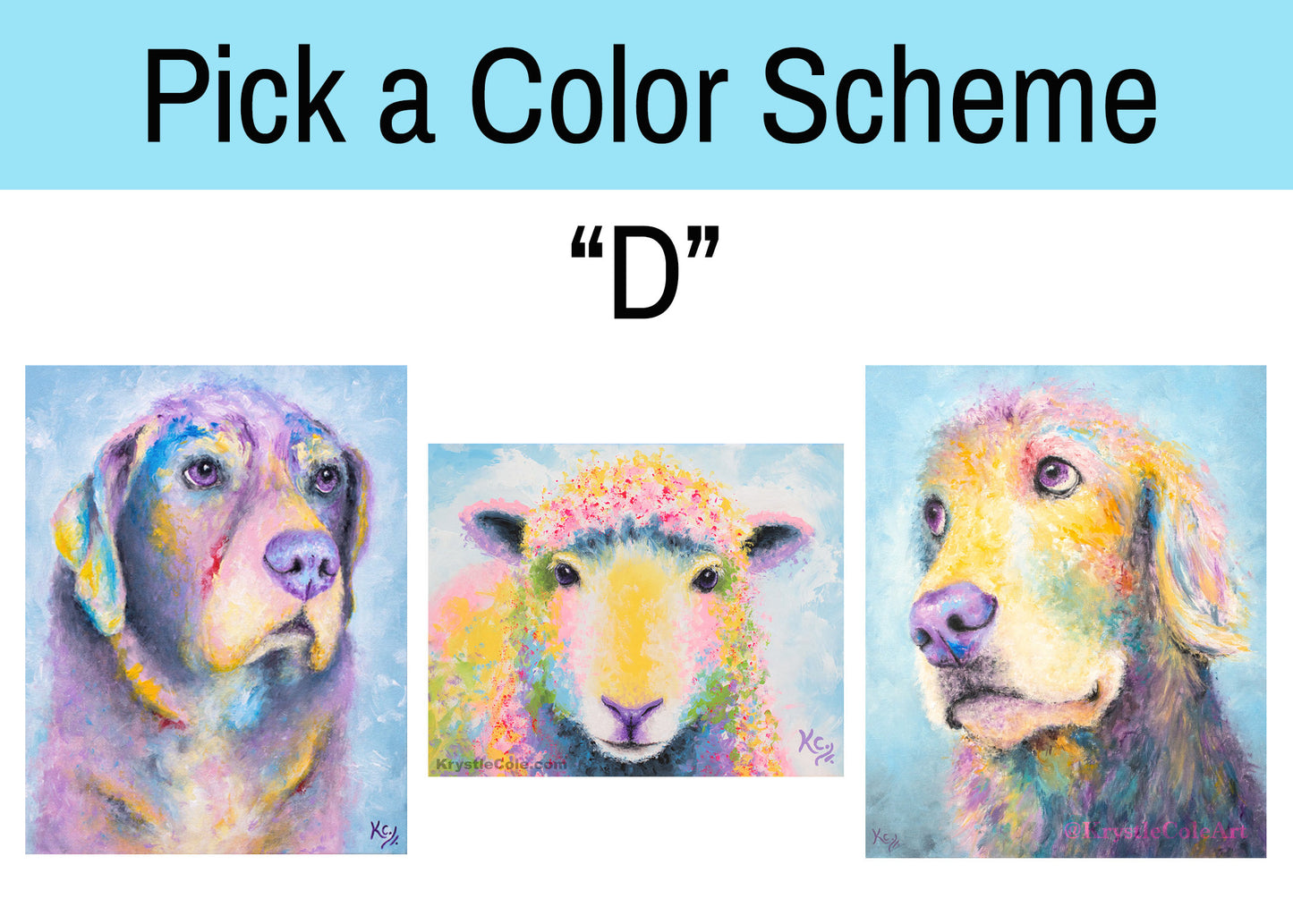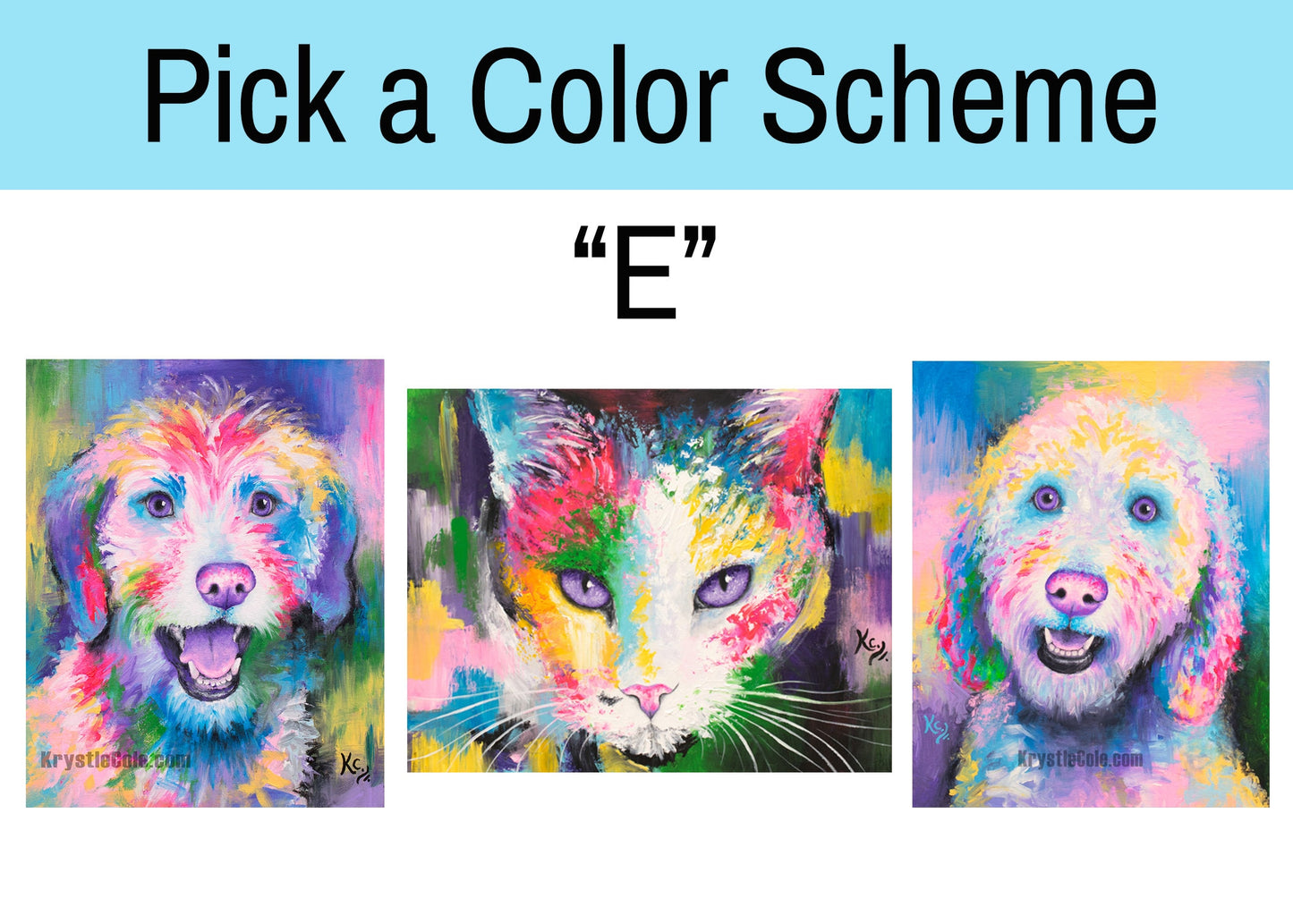 Tha artwork is amazing my babies look sooo...
Tha artwork is amazing my babies look soooo cute!!! 💕
This is my second custom painting and Krys...
This is my second custom painting and Krystle is just the best to work with! Her work is remarkable and communication is top notch. Shipping is fast and packaged so well! I do not have enough positive things to say about this artist!!
LOVE my custom kitty picture!!! Artist was...
LOVE my custom kitty picture!!!
Artist was super responsive and open to my ideas and requests! Painting was done very quickly and they even sent me pictures of the progress! Shipping and packaging was fantastic too!
Can't wait to get my next kitty painted!